Beach Shoes
Brand : YUYILONG
Product origin : CHINA
Delivery time : 10~20days
Supply capacity : 1000pairs one day
Beach shoes are made up of two parts of the upper and the soles. The upper part is made of nylon or polyester fabric, the advantage is flexible, easy to absorb water, swimming can reduce the water resistance. Shoes are part of the fastening belt, its function is to make the beach shoes and soles of the concave part of the foot can be closely attached together, so that shoes and feet into one, more effectively reduce the resistance to the feet when swimming. The bottom of the foot with a soft ultra-thin rubber at the end of its function is to prevent the seafood or hard stone to hurt the soles of the feet, but also allows the wearer to experience the barefoot on the beach in the wonderful feeling.

With the improvement of people's living standards, to the beach tourism has become one of the first tourist projects, eating seafood, bathing is even more essential activities. In order to avoid beaches on the beach of marine animals such as crustaceans or stones and other hard objects hurt, often people are wearing slippers, and wear slippers city travel is very convenient, and
Beach shoes cumbersome, so the invention of sandals can replace the use of slippers, but also in the water when wearing directly. Beach shoes wearing comfortable, breathable, simple structure, easy to produce, the market prospect is huge.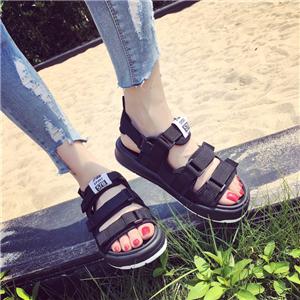 Please feel free to give your inquiry in the form below. We will reply you in 24 hours.