Mesh Shoes
Brand : YUYILONG
Product origin : CHINA
Delivery time : 10~20days
Supply capacity : 1000pairs one day
Mesh shoes are made of mesh shoes for uppers. The advantages of mesh shoes is breathable, sweat, feet.
s as the most common shoes in daily life with (1) perspiration, breathable: to help you lift the trouble. Do not wear or do not have long-term drying, you can also keep the shoes dry. (2) feet: the foot skin soft and smooth, foot muscles to relax. (4) has the function of promoting many points. Enhance blood circulation, prevent the foot from the foot caused by various diseases. (5) dry not smelly: the person's feet and hands are not stinky, but the feet sweat out, long-term wet shoes, bacteria, so the smell of bacteria, and long-term dry shoes, bacteria can not reproduce so not smelly. (6) slow down the shock to protect the brain. (7) beautiful and generous chic beautiful. (8) does not contain any chemical composition, is a kind of cross-century "green shoes" that conforms to the physiological characteristics of people
Disadvantages are clean trouble, easy to leak the best way to wash shoes is to wash clean ah! Can not wash with detergent. Use soft hair brushes to prevent damage to the mesh, when washing with some toothpaste. Brush clean with toilet paper will be wrapped in the upper to prevent the upper yellowing. And other shoes dry after the toilet paper pulled out to find the shoes as white as new. After washing the shoes, in the sun before looking for two clean round stones, the best pebbles, stuffed into the toes, so that the shoes dried, no deformation. If the white lace will be used for a long time will be black eye pollution, it is difficult to clean. If you use a transparent color of the nail polish will be on the new shoes around the eyes painted on a circle, shoelaces will no longer be blackened.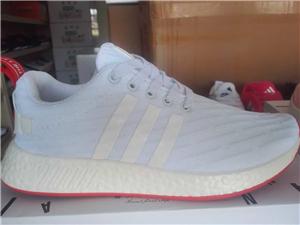 Please feel free to give your inquiry in the form below. We will reply you in 24 hours.